Company: Ciconia Envida
Direction and writing: Jeanne Poitevin
Partners / Actors on set: Laura Giallombardo, Julien Botzanowski, Jeanne Poitevin
Costume and scenography: Théodore Carasso
Music: Morgane Neplaz
Amateur actors: according to associated cities
Artistic partner: Maxime Carasso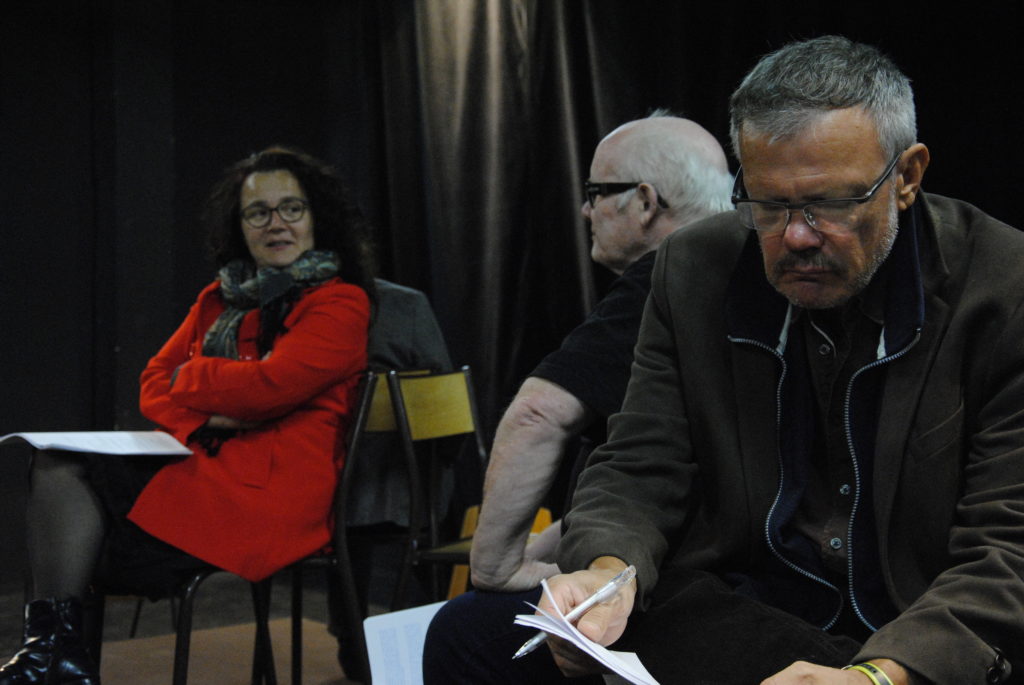 "we wanted to write about the exile
which is
everywhere
that of our drama students, who have just crossed the Mediterranean, very often, or tell us that their parents had done so.
we were a thousand friends
and then the friends are
by now
on the road
Vietnamese
Brazilian
Cameroonian
Cambodian
Corsican
Jura
d'Aubervilliers
yet it seemed only fair to continue
this project… impossible?
to think that our emotions and us would bring something to the crucial reflection on this question
exile
well
maybe you do
on stage I make a stew
Julien theorizes
Laura recounts the testimonials
Morgana plays the harp
Yassine makes light… and maybe sound.
it lasts 50 minutes
and then
we'll see."
Jeanne Poitevin