This collaboration ended in May 2017
William Kopecky and Morgane Neplaz – in a bass / harp duo – an encounter between two musical universes that tend to meet at the junction of light and shadow, in a twilight of changing colours.
William Kopecky, a talented bassist from the United States, has played nearly 500 concerts around the world and participated in the recording of more than 40 albums, mainly in progressive rock, experimental and fusion. Over the course of this long musical experience, he has developed a very singular style of playing – inherited from years of studying the sithar – with his fretless bass combined with loops or layers of sound and electronic bows. His artistic universe provides this duo with structured musical material and a quality literary framework, often taken from some of his poetry collections.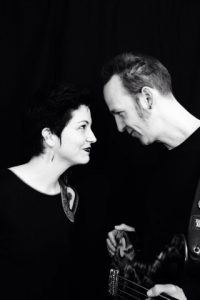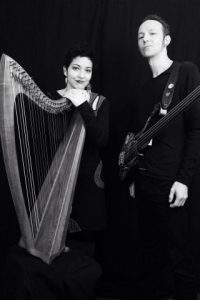 Crédit photo : Florian Zini
Absinthe Kiss – Frontière (Borders)
Absinthe Kiss – Somewhere